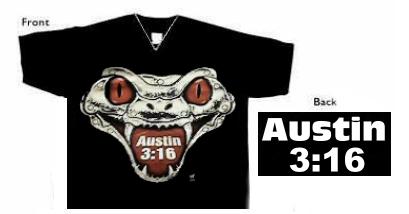 #SCFBJRSY $29.95 Buy It
The front is a huge Rattler with such awesome print detail that it looks like a chrome robotic snake. A huge AUSTIN 3:16 is printed across the back.
Available is sizes: M - L - XL - XXL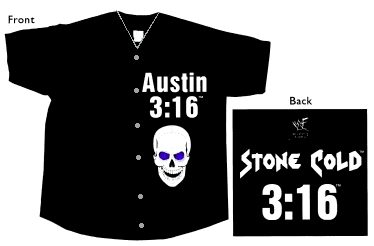 Black mesh, full button down baseball jersey.
Available Size: L and XL
#SCJersey $24.95 Buy It
WOW! New Lower Price Until They Are GONE!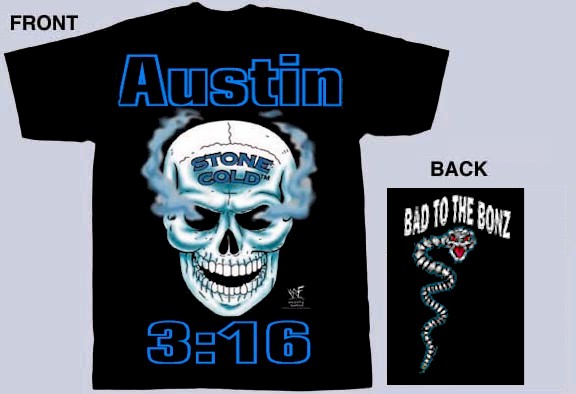 #SCBONZ $15.95 Buy It
WOW! This Shirt is simple awesome. Combining a classic tee, but enhanced the coloring (the smoking skull looks almost air brushed) & one of the best new shirt. The skull & words cover almost the entire front of the shirt. The snake on the back is huge 2 ft. plus! Big Pic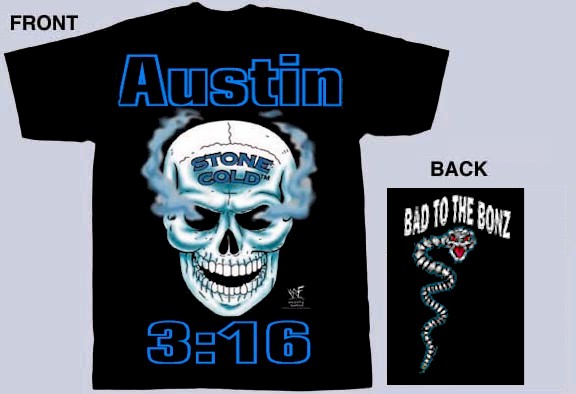 #YOUTHBONZ $14.95 Buy It
This awesome t-shirt is now available in kids sizes!